All NBL-Teams
The 2017-18 NBL season has officially wrapped up and the playoffs will begin after the FIBA break. This gives NBL fans time to think about one of the league's biggest honours; the All-NBL teams.
The All-NBL teams are chosen via a voting system which involves the Head Coach, one Assistant Coach, and the Team Captain from each team. All voters select their All-NBL teams by selecting three 'outside' players and two 'inside' players for each team.
Players are allocated 3 points for being placed into a First Team and 2 points for being placed into a Second Team. These points are then combined and make up the First and Second Teams. The three 'outside' players and two 'inside' players on each team are designed to have a more even spread of positions.
It must be noted the term "inside" is relative as Torrey Craig who was a 3/4 wing last season was determined as an "inside player". The weighting criteria for the predictions below will be based on a few different variables:
Eye test on offence and defence
Statistics and advanced metrics – efficiency and effectiveness
Played a minimum of 75% of games. (Eg. Jerome Randle only played 68% of his teams' games)
Recency bias does matter. How big were they down the stretch?
(Yes, that does mean Perrin Buford departing early hurts him)
Their team success
Their importance and value to their team success. Are they a catalyst or just a passenger?
Without further ado, let's kick it off the ballot with the defensive anchor down in Melbourne.
All-NBL First Team
Josh Boone – Melbourne United
13.0 points, 9.3 rebounds, 0.7 assists, 0.4 steals, 0.8 blocks, 1.1 turnovers, 24.0 minutes
62.7% FG on 9.3 FGAs, 45.9% FT on 3.0 FTAs
62.7% EFG, 61.4% TS, 21.7% USG
"J Bizzy" (as some might call him) has been one of the key cogs in the best regular season team in the National Basketball League. Melbourne United have relied on him to do all the little things that fans may overlook when they watch him play. Boone is a great screen-and-roller, he rim runs, sets solid screens and protects the rim.
He offers vertical spacing like few other bigs in the league, and he finishes inside at a high rate (62.7% FG). Speaking of rim protection, Boone is able to do a multitude of things defensively. Head Coach Dean Vickerman utilises him in different pick-and-roll coverages which include dropping back, hedging, trapping or even switching on to smaller guards.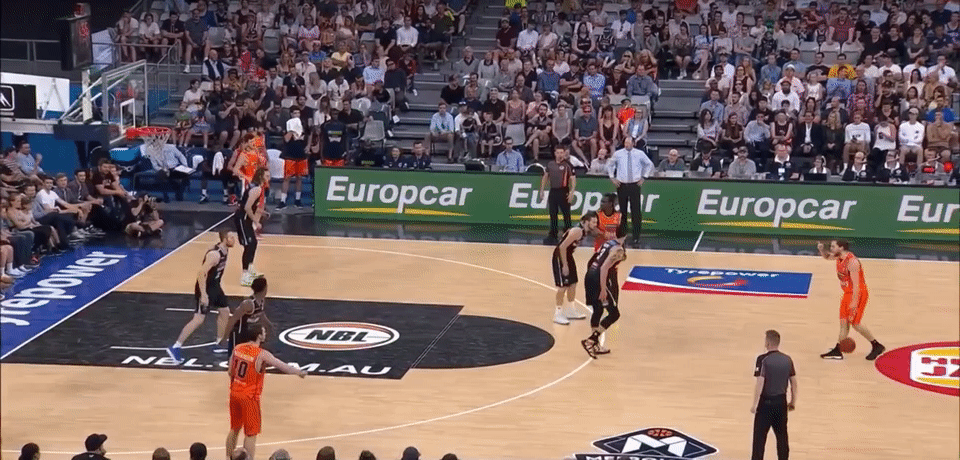 Boone ranks as one of the most laterally quick big men in the league and he is able to scamper and cover a lot of ground. He may not be able to do ten different things on the floor, but the assets he does have are elite.
At some point, you have to appreciate the aspects of a player that are top tier. Boone understands who he is at age 33, and he does not branch out and hurt his team.
Simple, yet effective production is the reason Josh Boone is an All-NBL first-teamer.
Jean-Pierre Tokoto – Perth Wildcats
15.8 points, 6.0 rebounds, 2.8 assists, 1.7 steals, 0.5 blocks, 2.6 turnovers, 28.4 minutes
47.4% FG on 12.1 FGAs, 26.3% 3P on 1.4 3PAs, 71.9% FT on 5.5 FTAs
48.8% EFG, 54.3% TS, 26.9% USG
The Tar Heel alum has taken the NBL by storm, overwhelming fans with his incredible athleticism and exciting play. The Perth Wildcats have been relatively inconsistent this year but this doesn't have much to do with how Tokoto has played.
The high-flying wing came into the league known for his explosiveness and defensive prowess and immediately established himself as one of the elite defenders. His versatility has been crucial to a defence that has underwhelmed in comparison with seasons past. He leads the league in steals by possessing quick hands and nifty feet. Tokoto always finds a way to strafe himself between the ball and the basket, and this helps with generating turnovers.
Even though he is able to get takeaways, he has had his own issues with possession management, as he ranks 3rd in turnovers per game (2.6 TOs). This may be a creative flaw in how he generates his offence. J.P usually plays at his own pace and sometimes his fifth gear means being erratic, but most of the time it means a defence's nightmare.
The slashing ability of the Wildcat causes any defence to collapse and defensive rotations to come into play. He may not have the most adept jump-shot or left hand, but sometimes that doesn't matter when you just simply get anywhere at anytime you want.
One place that Tokoto will be come seasons end is the All-NBL First Team.
Demetrius Conger – Illawarra Hawks
19.7 points, 5.7 rebounds, 2.7 assists, 1.1 steals, 0.4 blocks, 3.2 turnovers, 30.0 minutes
51.4% FG on 13.6 FGAs, 39.3% 3P on 4.0 3PAs, 79.6% FT on 5.3 FTAs
57.1% EFG, 62% TS, 28% USG
MVP! MVP! MVP! The Illawarra Hawks swingman may be the favourite right now. Conger does it on both ends and at a sky-high efficiency. He is long, athletic and competes on every possession. The Hawks can play through him on the low block, the wing or the pick-and-roll. He also guards four positions, leads their delay press and 1-3-1 zone, and can shoot the triple at a high rate.
Can you see why he is the MVP favourite?
Sure, every player has their deficiencies. Conger has his. He can get caught ball-watching on the weak side or on screens like a magnet, but his pros greatly outweigh his cons.
The Hawks stayed in the playoff hunt for as long as they did on the back of the swingman. A lot of that came down to Conger's consistency night in and night out on a side that felt unlucky losing a lot of close games. He was invaluable to their mission as their best and most important player.
If you are arguably the MVP favourite, you are also booked in for an All-NBL First Team slot.
Mitchell Creek – Adelaide 36ers
14.5 points, 5.2 rebounds, 2.5 assists, 1.2 steals, 0.2 blocks, 1.4 turnovers, 27.7 minutes
63.8% FG on 8.2 FGAs, 32% on 1.0 3PAs, 78.9% FT on 4.8 FTAs
65.8% EFG, 70.7% TS, 17.3% USG
Creek is arguably the fastest player in the league, or at least he likes to think so. One of the weighting variables that played into the part of the thought process behind this ballot was if the player was a catalyst of their teams overall success.
Creek is the extra gear in the Adelaide 36ers. He is what makes them tick and it all starts with his two-way play.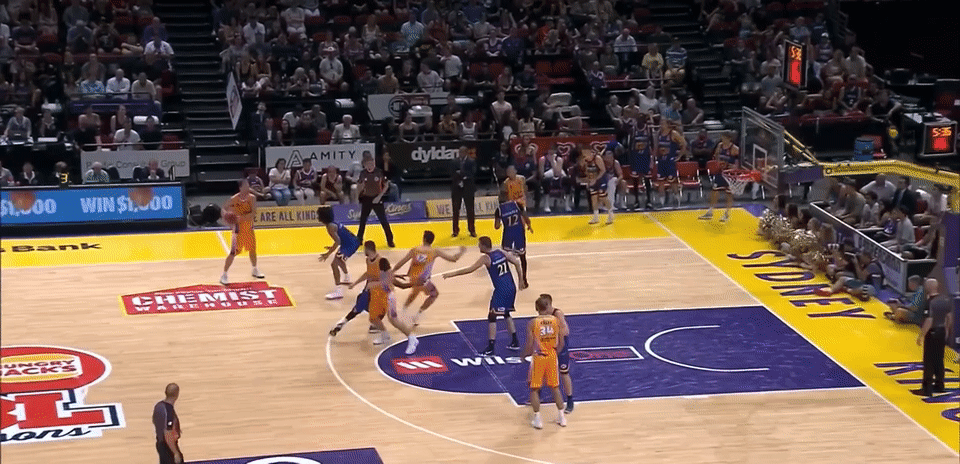 He is a firecracker waiting to happen and can turn defence into offence in a blink of an eye. Creek is a key pillar of league's second-ranked defence. The ability to guard four different positions with his agile feet, quick hands and lightning speed make him the ultimate perimeter defender.
The other side of the ball is where he is a demon at attacking the rim. He will go around or through opponents, whether in half-court or in transition. Creek ranks 4th in the league in free-throw attempts per game (4.8) which stems from his relentless aggression. If NBL players were superheroes, Creek would be The Flash.
Creek also understands he isn't the most adept shooter in the league (32% 3P), and generally sticks to what he is good at as shown by his low 3-point attempts (1.0 3PA). This is why he leads the league in all efficiency statistics (FG%, EFG%, TS%). The generation of high percentage looks time and time again.
Ever since Creek came back from his hamstring injury, the 36ers have been a completely different unit. Coincidence? I think not.
Casper Ware – Melbourne United
16.2 points, 3.0 rebounds, 4.8 assists, 1.0 steals, 0.1 blocks, 2.1 turnovers, 32.7 minutes
37.0% FG on 13.5 FGAs, 33.3% 3P on 7.1 3PAs, 87.8% FT on 4.4 FTAs
45.8% EFG, 52.5% TS, 23.8% USG
At some point, winning and your importance within that process matter, and "Cass" has proven that this season. His efficiency and production have taken a dip, but his game down the stretch was much improved. Ware has been the high minute man for Melbourne United (32.7 minutes per game) and has proven once again this season why he is amongst the games elite.
His star teammates have either missed time (Casey Prather and Chris Goulding) or have not played the mileage he has played (Josh Boone) on the form side of the competition. United have ranked as the leagues best defence all season and it all starts with Ware at the point of attack.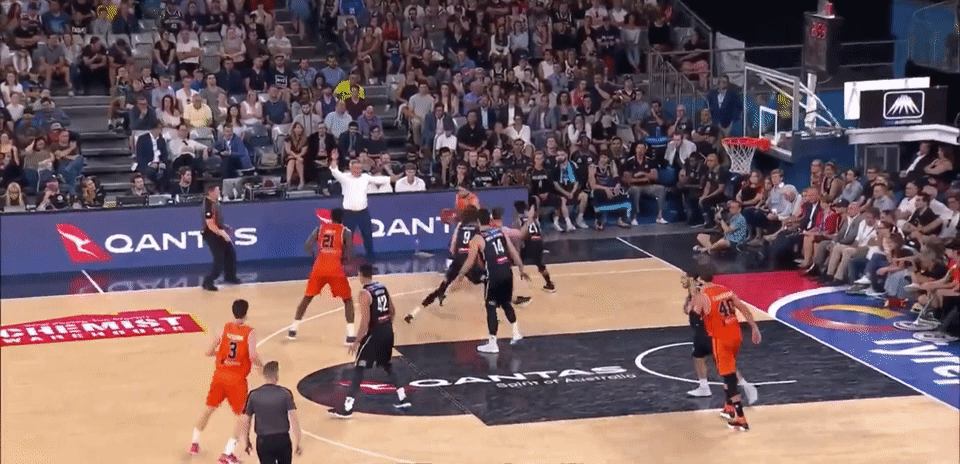 Although he is only listed at 5'10" (178cm), Ware might be the best guard defender in the league. He is tenacious on the ball and screens barely touch him. The skill to maneuver around picks and stay on the defenders hip is sensational.
In this example, his ball denial on Jarrad Weeks is second to none. This takes a few variables to come together; effort, IQ and physical tools.
We all know what Ware brings on the other end. He is one of the leagues best facilitators (ranks 2nd with 4.8 assist per game) and has it all as a scorer.
Cass can score on all three levels (inside, mid-range and three) with a variety of moves. Anything ranging from a floater, a pull-up, step-back or a drive, he has the multi-faceted toolbox most guards wish they had. United finished at the top of the table and for good reason.
They have proven to be the most consistent team in the competition. But the backbone of the consistency comes from one man. The driving force that is Casper Ware.
All-NBL Second Team
Daniel Johnson – Adelaide 36ers
16.2 points, 7.2 rebounds, 2.6 assists, 0.5 steals, 0.6 blocks, 2.1 turnovers, 29.6 minutes
44.9% FG on 11.2 FGAs, 32.4% 3P on 2.5 3PAs, 82.0% FT on 6.5 FTAs
48.6% EFG, 57.7% TS, 22.6% USG
Tai Wesley – Melbourne United
11.9 points, 5.5 rebounds, 2.9 assists, 0.8 steals, 0.9 blocks, 1.8 turnovers, 24.1 minutes
52.8% FG on 9.0 FGAs, 39.2% 3P on 1.8 3PAs, 73.4% FT on 2.3 FTAs
56.7% EFG, 59.4% TS, 21.7% USG
Cameron Gliddon – Cairns Taipans
12.6 points, 3.6 rebounds, 2.8 assists, 1.4 steals, 0.2 blocks, 1.4 turnovers, 30.8 minutes
42.3% FG on 9.5 FGAs, 43.2% 3P on 6.5 3PAs, 98% FT on 1.8 FTAs
57.1% EFG, 61.2% TS, 17.5% USG
Edgar Sosa – New Zealand Breakers
16.2 points, 2.1 rebounds, 3.9 assists, 1 steal, 0 blocks, 2.1 turnovers, 27.8 minutes
42.1% FG on 12.3 FGAs, 39.3% 3P on 6.8 3PAs, 83.3% FT on 3.7 FTAs
53% EFG, 57.8% TS, 25.3% USG
Bryce Cotton – Perth Wildcats
19.3 points, 3.1 rebounds, 3.1 assists, 1.2 steals, 0 blocks, 1.9 turnovers, 32.7 minutes
43.5% FG on 14.8 FGAs, 44.9% 3P on 6.7 3PAs, 88.1% FT on 3.9 FTAs
53.6% EFG, 58.4% TS, 25.1% USG